Dry Farmed Wines
Private Wine Tasting Experiences by Appointment Only Make a Reservation
Private Estate Tasting Room & Art Gallery
The Square Peg tasting room is located on our Estate Vineyard, just outside the picturesque town of Occidental. Our tasting room offers stunning views, warm hospitality and award winning wines. All Tasting Experiences are private. Additionally, the tasting room houses a Fine Art and Sculpture gallery featuring work by Artist in Residence Alanna Roth.
To learn more about Alanna's work, visit http://www.alannaroth.com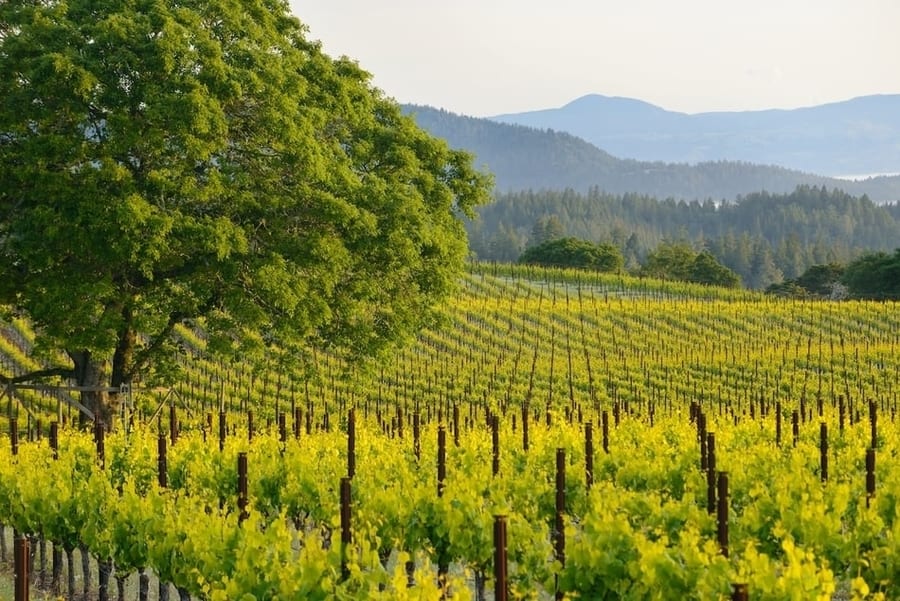 Square Peg Estate Vineyard
Our Estate Vineyard is located in one of the finest sections of the Russian River Valley and is also co-located in 2 additional AVAs: Green Valley and Sonoma Coast.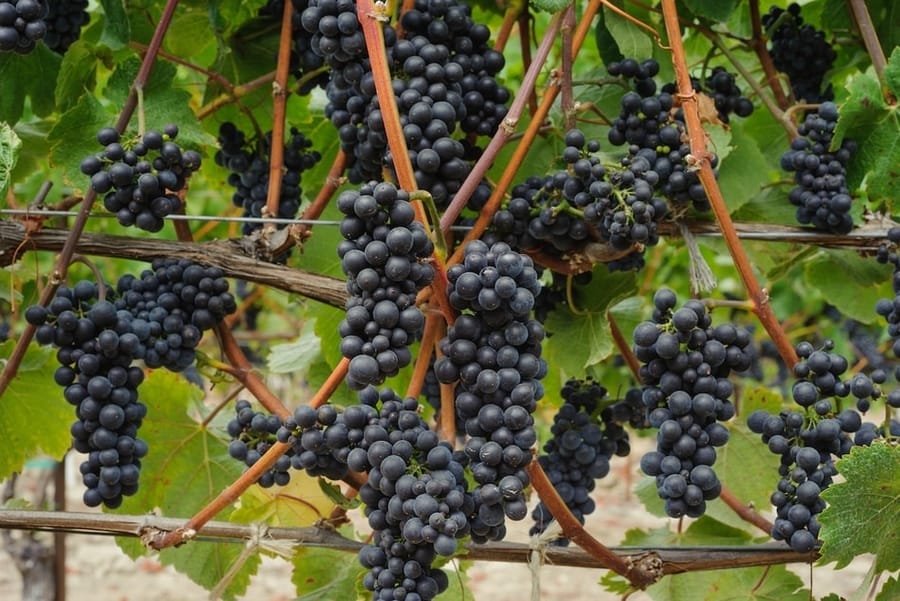 Why dry farm?
Dry farming sets us apart from our neighbors; the only water our vines receive is the rainwater that percolates into and is stored by the soil. We believe that dry farming produces grapes (and ultimately wine) characterized by balanced, concentrated, and unique flavors. We also believe that dry farmed vines reflect the terroir more precisely than irrigated vines.
Dry farming is great for the environment too. By not irrigating our vines, we'll save millions of gallons of water over the life of the vineyard. While dry farming grapevines requires quite a bit of additional labor to manage each vine's unique canopy, the results are more than worth the effort.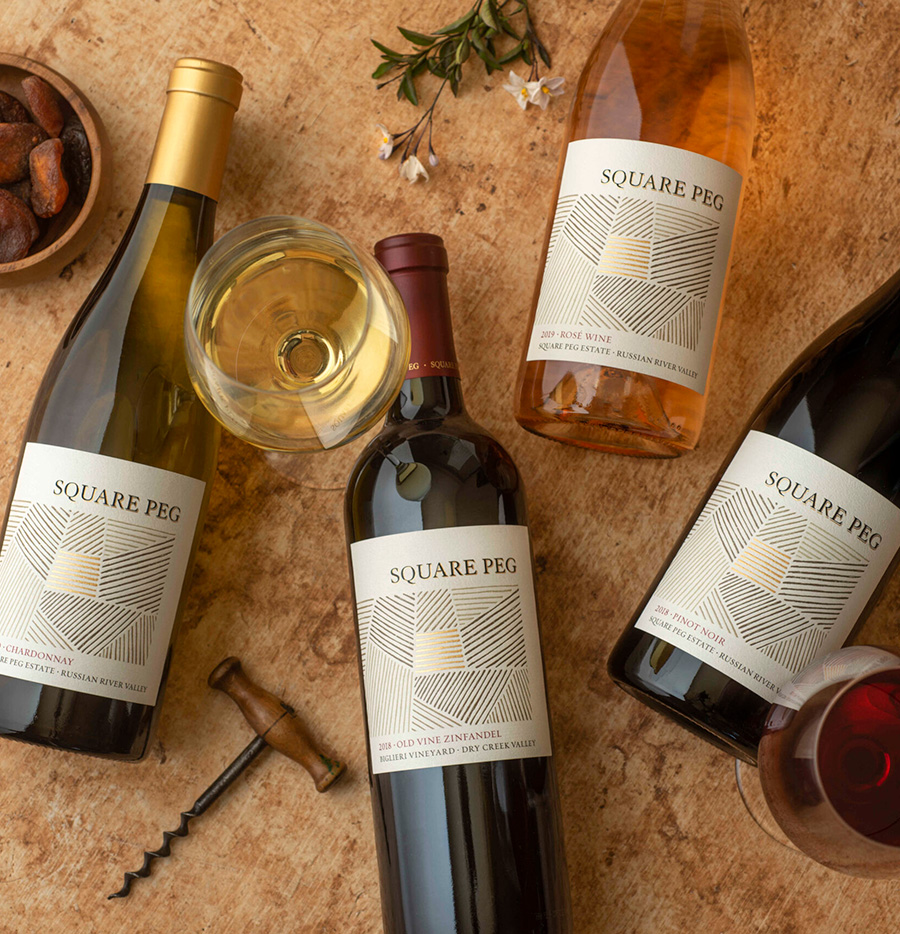 Winemaker
Celebrated California wine-maker William Knuttel has concentrated on ultra-premium winemaking for nearly four decades. His philosophy has long been to make a wide range of wines in various styles for each vintage. This wealth of experience has led directly to his adherence to traditional winemaking practices, which leads to balanced, elegant wines that pair well with food and have excellent aging potential — the hallmarks of classic wine.
Wine
Our portfolio consists of boutique Estate dry-farmed Pinot Noir, Chardonnay, Zinfandel and Rosé. Each vintage is produced in extremely limited quantities and is allocated primarily to our Club Members. We are committed to sustainability in both our Estate Vineyard and throughout the winemaking process.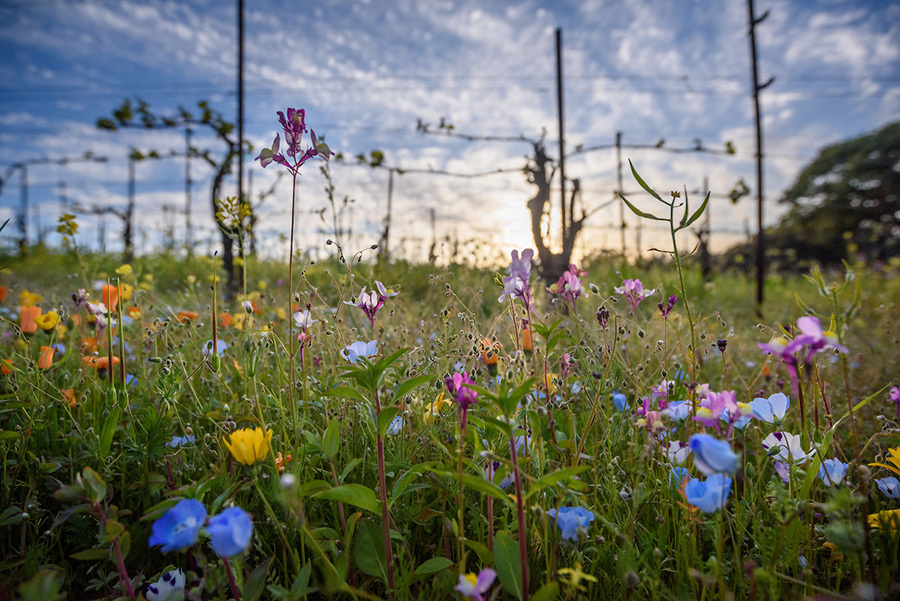 Experience our Estate Vineyard
We look forward to welcoming you to our Estate Vineyard Tasting Room & Art Gallery for a private, boutique tasting experience.
Russian River Valley
Estate Grown
Dry Farmed
Small Production

Awards & Press
Wine Enthusiast, May 2022:
90 Points, 2019 Estate Zinfandel
Wine Enthusiast, January 2022:
90 Points, 2019 Biglieri Old Vine Zinfandel
Wine Enthusiast, September 2021:
93 Points, 2018 Estate Pinot Noir
91 Points, 2018 Riddle Vineyard Pinot Noir
91 Points, 2019 Estate Rosé
Restaurant Wine Guide, Issue #193:
5/5 Stars, 2017 Estate Zinfandel
Wine Enthusiast, April 2021:
92 Points, 2017 Riddle Vineyard Pinot Noir
Wine Enthusiast, December 2019:
93 Points, 2017 Estate Pinot Noir
Wine Enthusiast, June 2019:
90 Points, 2016 Estate Pinot Noir
92 Points, 2018 Estate Rosé
2019 North Coast Wine Challenge:
96 Points, 2017 Estate Pinot Noir
92 Points, 2018 Estate Rosé
2019 San Francisco Chronicle Wine Competition:
Double Gold: 2015 Estate Pinot Noir
Double Gold: 2016 Estate Pinot Noir
Gold: 2015 Estate Zinfandel
2018 North Coast Wine Challenge:
91 Points, 2015 Estate Pinot Noir
jamesuckling.com, May 2017:
92 Points, 2014 Block 8 Pinot Noir
jamesuckling.com, May 2017:
91 Points, 2014 Block 1 Pinot Noir
2017 North Coast Wine Challenge:
Gold Medal, 2014 Block 8 Pinot Noir
Wine Enthusiast, April 2017:
 92 Points: 2014 Block 1 Pinot Noir
2017 American Fine Wine Invitational:
Double Gold: 2014 Block 8 Pinot Noir
Gold: 2014 Block 1 Pinot Noir
Steve Heimoff, March 2017: 
93 Points: 2014 Block 8 Pinot Noir
91 Points: 2014 Block 1 Pinot Noir